Basic Duct Cleaning Equipment Package


With existing equipment, your ready to get started!
Our Basic Duct Cleaning Equipment System contains everything you need to get started as an air duct cleaning professional (you'll need a vacuum source and an air compressor).
With our training videos you can learn quickly to operate our Basic Duct Cleaning System.
ProAir Duct Cleaning System is portable. You do not need large truck-mounted system that cost as much as $33,000-$49,000. Our equipment is designed to be easily movable and highly effective in getting the job done.
Learn more about air duct cleaning equipment.
$

2,385.00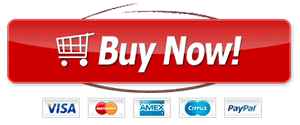 The Basic Duct Cleaning Equipment package is crucial for success in duct cleaning with use of your own vacuum source & air compressor. Because of the need of air conditioning homeowners has a higher demand for duct cleaning.  The best air duct cleaning machines can keep your customers happy.
Many carpet cleaners have a vacuum source by using their truck-mounted carpet cleaning unit. The only equipment you would need is a powerful air compressor. We recommend the Craftsman Air Compressor, 20 Gallon, 1.8 HP, Oil-Free Air Tools, Max 175 PSI Pressure, 2 Quick Coupler, Long Lifecycle Low Noise, Model: CMXECXA0232043.
ProAir also includes a Dust Downer that will allow you to use your truck-mounted carpet cleaning unit. The dust downer will mist spray water so to better catch the debris and transform it from dust into a solid material and collect properly in the carpet cleaning waste tank.
Many carpet cleaners that use a truck-mounted machine could have the ability to add air duct cleaning services by using our Basic Air Duct Cleaning Equipment package. This type of add-on service is a no brainer because of the credibility carpet cleaners have with their customer base. They are already in their home so you can increase your per job dollar amount.